Safe, Efficient and High Quality Site Services

Preciptech undertakes major shutdowns at some of the world's largest industrial sites and with many of the world's largest companies. We pride ourselves on being the best organised and safest contractor on all job sites. In addition, our innovative technology and depth of experience ensures that your equipment will operate efficiently and reliably following a service by Preciptech. With many years of combined experience between our technicians and site staff, we have the experience, project management skills and the technologies to help your ESP reach its performance targets.
"The most professional and well organised crew that I have come across" - Electrical Engineer Nyrstar
We offer a full range of precipitator service projects:
* Full Turn-key projects
* Maintenance Supervision and labour
* Emergency breakdown services
* Project and Construction management
* Maintenance Planning
* Rebuilds of all types of electrostatic precipitator to the same standards as the original manufacturer

* Upgrades of all types of electrostatic precipitator to the latest technologies

* Engineering studies (resistivity analysis, gas distribution studies, CFD modelling, rapping force distribution and many more)

* Conversion of electrostatic precipitators to a fabric filters

* Complete new electrostatic precipitators

We work in all types of electrostatic precipitator including wet precipitators, acid mist precipitators and dry plate precipitators.
Our management systems comply with AS/NZS 4801-2001 (Occupational Health and Safety) and ISO9001:2015 (Quality Assurance) .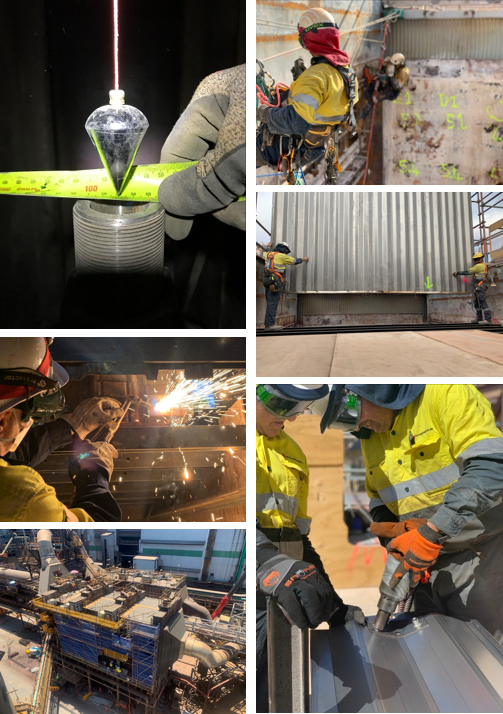 Contact

our experienced team today and find out how your site can benefit from a PrecipTech quality service.